Nurturing the Mother ® Pregnancy and Postpartum
---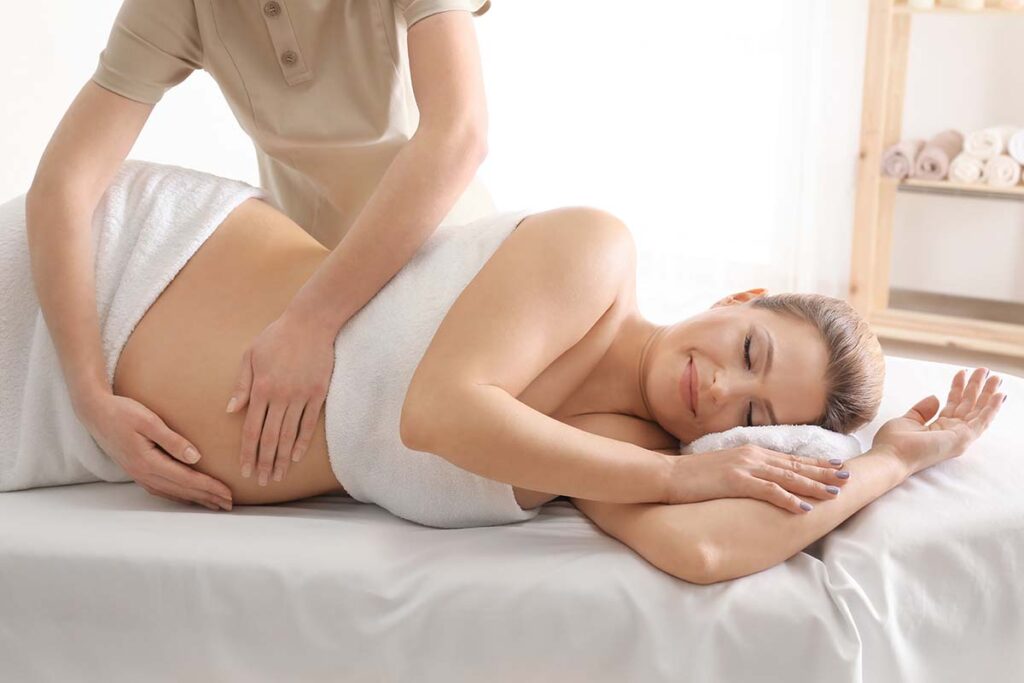 Nurturing the Mother ® has certified 1000s of massage therapists in pregnancy and postpartum massage since 1990. This method utilizes a comfortable, secure side-lying position to avoid undue pressure on a growing abdomen and the lower back. Mothers are completely supported by pillows, keeping hip, knee and ankle on the same level to avoid pulling on the sacroiliac joint and to maximize blood and lymph circulation. Side-lying is the safest for mother and baby, and educates the client about the ideal sleeping position.
This Nurturing the Mother ® protocol uses a combination of the following methods:
Calming Swedish massage strokes for deep muscle relaxation, tension release and increased circulation.
Gentle range-of-motion and stretching movements to relieve pressure through neck, shoulders, rib cage, lower back, and hips, and to promote greater strength, flexibility and balance
Deep tissue techniques in the hip and gluteal area to help alleviate chronic lower back and hip pain.
Abdominal massage with client permission for round ligament pain, to support digestion, increase circulation to the placenta and baby and to increase awareness of the baby. The baby will feel and benefit from the massage.
Lymph drainage strokes to reduce pregnancy induced edema.
This course also includes: Labor Massage, Postpartum massage protocol, introduction to newborn and infant massage. LMT's are supported with marketing material to promote their new skills
---
Nurturing the Mother ® Fertility
---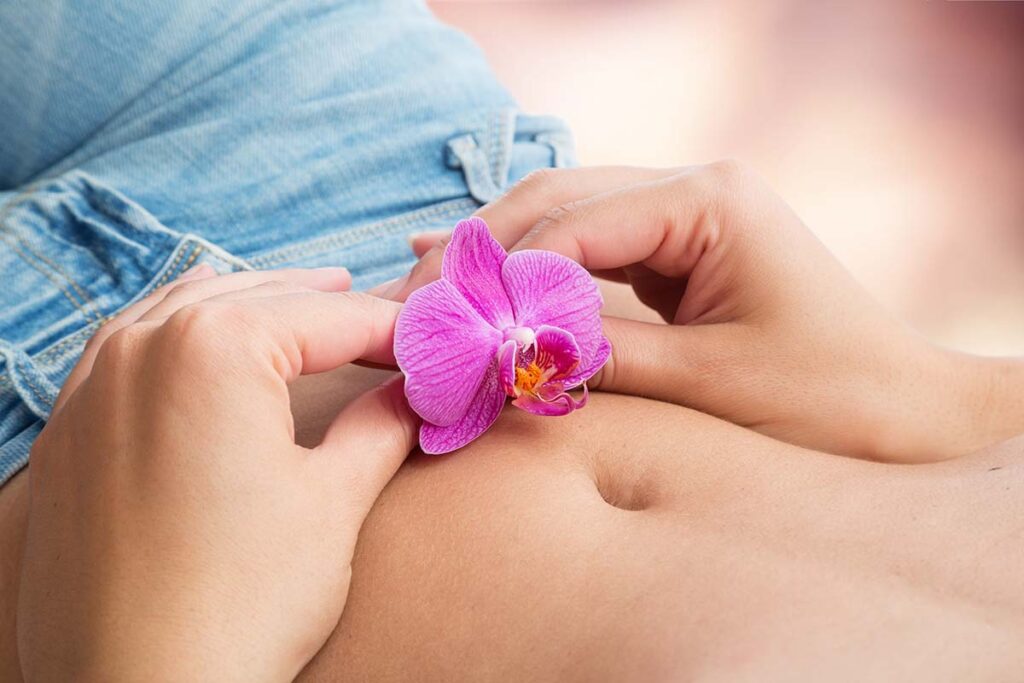 This Fertility Massage course is a certification that grew out of the original Nurturing the Mother® pregnancy massage training. When many of the demos in the training reported joyously conceiving after receiving the protocol in class, Claire knew this must be expanded and shared to help clients who are experiencing fertility challenges. This is a unique and highly effective massage protocol, that includes fertility awareness, cleansing therapies and visualizations that Claire Marie Miller developed through her own experience of consciously conceiving her daughter, Jessica Hope, in 1984. This fertility massage is now being used by many of Claire's certified therapists with great success.
Benefits of Fertility Massage
Cleansing the digestive system
Balancing the cranial-sacral alignment
Balancing hormones through Integrative Reflexology® techniques that stimulate the reproductive areas and endocrine glands
Breaking up pelvic adhesions and congestion
Uterus positioning
Fertility reflexology
Increased circulation through the pelvis
Deep relaxation and stress reduction
Knowledge of ovulation timing
This course also includes: The making of Fertility Oils that are used in the session.
---
If you are a school looking to host or a business looking to offer your employees continuing education, please don't hesitate to contact me to set up a class.